PoliticalCartoons.com sells reprint rights to the cartoons they publish on the page where the cartoons themselves are published.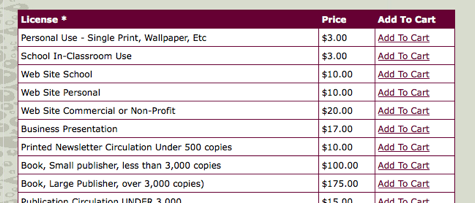 I wonder to what extent this prevents people from appropriating the cartoons without paying for them. This arrangement makes it perfectly clear that you are not entitled to use the cartoons without paying for the legal right to do so, and makes it convenient to pay for them right there. The prices seem reasonable.
I'd love to know whether this approach is working.