GQ has obtained one of the most astounding things I've seen — a series of covers from daily Pentagon intelligence reports prepared for the President during the Bush administration. Each includes a photo with some military theme and a selected Bible verse. Here's one example: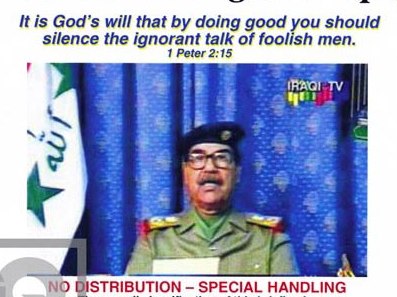 It's impossible to escape the conclusion that the Pentagon (under Donald Rumsfeld's guidance) was angling to play into President Bush's well-documented belief that he was on a mission from God to take on evildoers. No matter how much we learn about the Bush administration, we always find out it was worse than it appeared.
Here's the accompanying article.